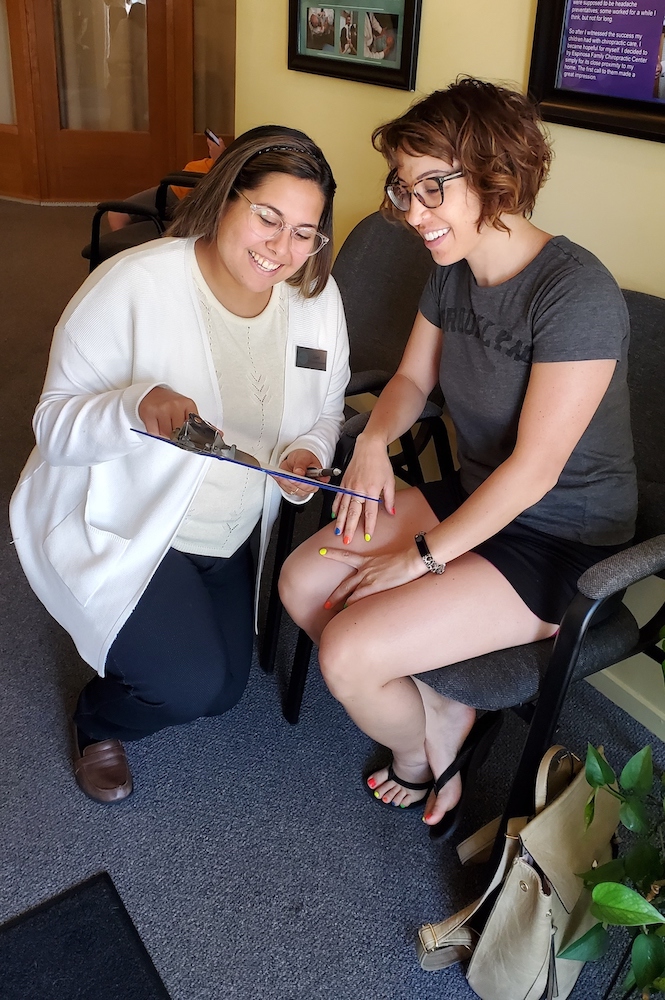 What to Expect on Your First Visit at Espinosa Family Chiropractic
Espinosa Family Chiropractic provides the highest quality care to our patients. At your first visit you might expect:
A thorough history
Complete chiropractic evaluation
Necessary x-rays
Prepare for your visit with these files
Following your evaluation, Dr. Espinosa will answer 5 questions:
What is wrong and why?
Can chiropractic help you?
What is fixable or patchable?
How long will it take?
What are the fees?
Please call the front desk to schedule a convenient appointment today!
916-457-8825
Chiropractic is the philosophy, art, and science describing the communication between the brain and the tissues, organs, and systems of the body. Furthermore, the brain controls and coordinates all actions of the body. Therefore, if the communication between the brain and the body is interrupted or altered by a pinched nerve or vertebral subluxation then we may feel pain, stiffness, burning, stabbing, throbbing, tingling, or numbness just to name a few symptoms.